Are Dental implants in Milton Keynes for me?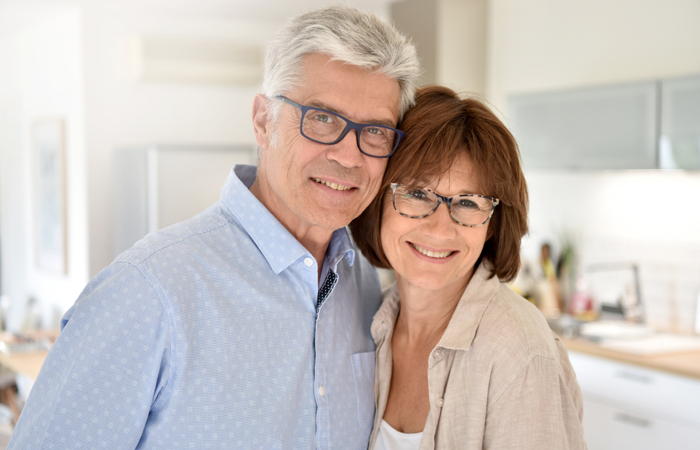 When your smile has gaps within it, whether through natural cause or accidental damage, the impact on your emotional wellbeing can be significant. After all, struggles with appearance are a common occurrence within society and therefore an incomplete smile may leave you feeling insecure. If this is the case, then dental implants in Milton Keynes could be the solution for you.
This particular treatment has risen in popularity as it not only enables you to wear a complete and natural looking smile, but it also lasts for many years when looked after correctly.  Explore our website and see our Implant options and find out if they're for you.
How does the implant work?
As with all treatments and procedures, dental implants require a consultation appointment with our dentist to begin with. This enables our dental team to examine the areas both physically and via digital scans and x-rays, then we are able to make an informed decision as to whether or not this particular procedure is suitable for your case. This appointment also enables you to ask whatever questions you may have in regards to the process and to gain a better insight as to what to expect throughout. Following on from this, if you are suitable and wish to go ahead, the first surgical appointment can be booked in.
The first appointment will be the insertion of the oral implant. A small section of the gum will be opened up with an incision and then using a dental drill, the implant will be inserted into the jaw bone. Rest assured the area will be numb and it reads a lot worse than it is. Once the implant is in, the area will be closed and left to heal. This can take several months and allows the dental implants in Milton Keynes to become secure and stable as the surrounding jawbone fuses it into place. The implant will then be just another part of your body.
After the area is healed and the implant is securely in place, a second surgical appointment will be required in order to attach the crown. The crown, which will be colour matched to the surrounding teeth, is specifically created for you. This ensures that the shape and colour are moulded to blend in with the natural teeth. Once the crown is in place, you will be able to wear your completed smile with pride and hopefully be filled with a lovely boost of confidence.
After around 2 weeks, it is encouraged to have a check-up appointment to ensure that you are happy with your smile and that no alterations are needed. It is then time to flash your smile to anyone who looks your way.
The benefits
Dental implants in Milton Keynes not only enable you to once again complete your smile, but they also help to protect the surrounding teeth. By having an implant inserted into the jawbone, the bone is stimulated and regenerates around the implant. This not only secures the oral implant in place but also prevents alterations to the facial definition. When gaps are left within a smile, the bone can begin to recede creating sunken facial features and a weakening structure to the surrounding teeth. Oral implants help to prevent this and therefore completing your smile has never been more beneficial.
---